research project

The Modernity of Tradition: Uzbek Textile Heritage as a Cultural and Economical Resource.
Project leader:
Prof. Dr. Gabriele Mentges

Scientific staff:
Dr.(Ing.) Lola Shamukhitdinova, scientific researcher/ project coordinator
Svenja Adelt, MA, research assistant

Funded by: VW Stiftung, Project duration: 2010-2012, Financial support: 247800 Euro



In Cooperation with:

Taschkent Institute for Textile and Light (Apparel) Industry
Silk Technology Department


Bukhara Technological Institute of Food and Light (Apparel) Industry
Department "Technology of Apparel Industry"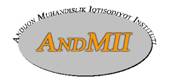 Andijan Engineering Economical Institute
Textile Faculty

National Institute of Fine Art and Design named after K. Bekzod
Department "Design of Garment"

Uzbek Scientific Research Institute of Natural Fibers
The Modernity of Tradition: Uzbek Textile Heritage as a Cultural and Economical Resource
photo album ››

One of the most important tasks put forward by the government concerning Uzbek economy is to supply the local and the world market, not with raw cotton and silk (Uzbekistan is one of the main producers of cotton and silk in the world), but with completely manufactured and handcrafted textile articles.

Because of the world high competition in the textile market and China being the strongest nearby adversary, countries like Uzbekistan only stand a chance to be successful if they establish their own ethnic design production and do not rely on license production.

Like other Asian countries, Uzbekistan apparel and textile industry also tries to go back to its cultural resources and textile cultural heritage (design, fabrics and technology) in order to invent a specific "ethnic fashion". The aim is to forge an independent way to find a position within the global fashion and textile market.

The project intends to investigate these tendencies of fashion under two perspectives:

1. From the point of view of social anthropology and concerning actual fashion consumption practices, we are interested in answering the following questions:

How do local actors deal with textile traditions under globalized fashion conditions?

How do they refer to their traditional handicraft?

In which way are they and their products perceived and evaluated?

How does a global fashion consumption exercise impact the local actors?

Which kind of cultural and social differences are created by global fashion regarding: social status, inter-generational equity and gender aspect, like the creation of new images of women (including new bodily images of social stratification between global orientated elites and the local groups of the population).

Another set of questions concern the special field of ABR-textiles and the processes by which, these traditional textile technologies are maintained and transmitted.

We also want to highlight the question about the construction of meanings (traditional ornaments and visual culture of today).
2. From the point of view of the practical application of new technology for the design of traditional textiles: New technologies for a new concept of fashion ("ethical fashion").

All the information collected will be entered into a specially designed database (DB).

As known modern computer technologies offer many advantages and solutions for solving problems of preservation, ordering and spread of knowledge in the given subject. This is why one of the aims of the project is to combine the information on Uzbek ABR-textiles by means of IT in a "Historical Database of Natural Silk and Uzbek National Fabrics", which has recently been set up. We did not find any equivalent for such a database concerning national textiles and ornaments. No research has been done until now on these questions and in these fields.

This research will be integrated into an educational project having as its main objective the scientific and technical training of designers.

There are some universities specialized in textile and apparel industry. Until this time, they were mostly specialized in textile and garment technology as well as engineering.

The design of garments and textiles began to develop only some years ago. There is, however, a new generation of young Uzbek designers emerging.

Therefore, a further objective of the proposed project is to encourage a new generation of designers in the apparel and in the textile sector to learn skills of entrepreneurship.

This knowledge, however, provides the decisive tools of how to deal with the own cultural heritage, respecting at the same time Uzbek cultural diversity and ethnic heterogeneity.

The educational aim of the project is to assist Uzbek textile universities, to renew and improve the content of their courses, install new methods of education, and develop new teaching materials. We are also aiming at developing an Uzbek DB of national textiles for scientific and educational purposes.